"CoAsia and Ambarella Sign AI Vision Processor Design Service Collaboration Agreement"
페이지 정보
#Ambarella
#AIsystem-on-chip
2023.07.19
본문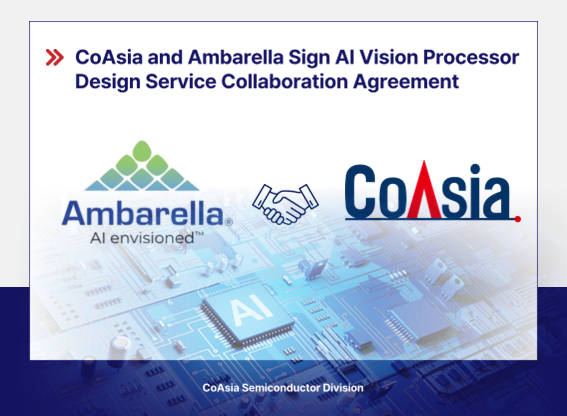 [By Lee Yong-seong, Reporter, E-Daily] System semiconductor design specialist CoAsia (045970) announced on the 17th that it has signed a contract with edge artificial intelligence (AI) semiconductor specialist Ambarella for the provision of AI vision processor design services.
Through this agreement, CoAsia will provide semiconductor physical design services for Ambarella's latest 'CVflow®' automotive AI system-on-chip (SoC), which will be mass-produced using Samsung Foundry's 5-nanometer process.
As a provider of design solutions in the high-performance automotive SoC development market, CoAsia has been collaborating with Ambarella in various areas of system semiconductors using Samsung Foundry's 5-nanometer process since early last year. Both companies plan to explore various options for further collaboration following this AI vision processor partnership.
Dong-Soo Shin, the President of CoAsia's Semiconductor Division, stated, "This collaboration with Ambarella demonstrates CoAsia's expertise in the advanced automotive system semiconductor field."
Chan Lee, the Chief Operating Officer (COO) of Ambarella, remarked, "The initial collaboration with CoAsia was highly successful," and added, "We highly appreciate CoAsia's extensive design service experience in ultrafine processes and the capabilities of their global research and development (R&D) centers."
(utility@edaily.co.kr)